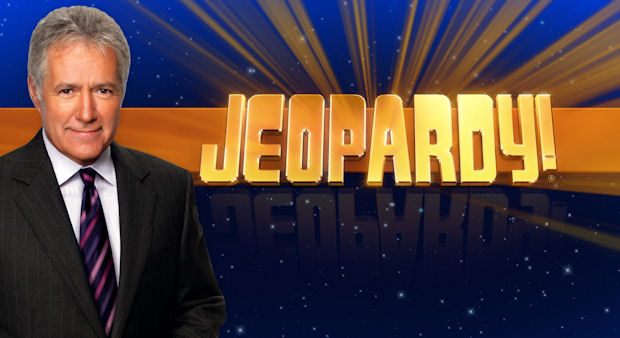 The day that the creators of Jeopardy! hoped would never happen when they formed the show in 1964 is here.
Jeopardy! has run out of answers for their shows.
"Mr. Griffin had a feeling that this day would come someday.  And over the 47 year run of the show, we've tried to plan for this day as best as we can.  It's amazing that we've been able to use every bit of trivia involving history, literature, the arts, pop culture, science, sports, geography and wordplay.  But now that we're here, it's worse than what we envisioned it would be," an anonymous producer told MattHaze.com.
In an attempt to move the show in a new direction and match today's popularity in reality television, producers have  decided to venture into the personal world of Americans to gather the next generation of trivia questions.
Researchers are using numerous sources to gather information… including Facebook status updates, diaries of children that their parents threw out and now found in a landfill and overheard gossip at a Starbucks discussed by rich housewives with too much time on their hands.
One of the first contestants playing in this new format, Scott Briggs of Boulder, Colorado, is not too thrilled about the idea.
"Really?!  How the hell was I supposed to know that a cabbage patch doll is what Sarah Christie in Omaha, Nebraska got for her 7th birthday in 1989?!  This is bulls***!"
Other answers and questions used on the first show with the new format include…
ANSWER:  David Beckham.
QUESTION:  Who did Christie O'Brien Smith say her "celebrity free pass" is?
ANSWER:  "Ohmigod!  That bitch is crazy!  No wonder she got knocked up last summer!"
QUESTION:  What was Judy Kwiatkowski's first reaction when she heard "Barbie" slept with Jennifer's husband last Friday?
ANSWER:  Left on Briarwood Drive, right on Valley View, 3rd house on right.  Key is under the potted plant.
QUESTION:  How do you get to Grandma Mary's house?
Producers are hoping the new format will increase the short term ratings and set the show up for future long-term growth.  "Our questions really match what reality television is presenting today, so it should be a real winner for us.  I mean, who doesn't love hearing about someone else's drama??"