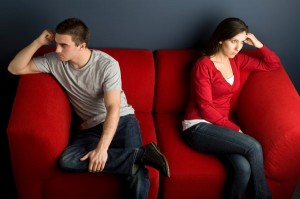 A poll conducted shortly after Nicki Minaj's nipple slipped during a concert on ABC's Good Morning America has discovered that people who complain about "indecent content" on national TV are also the most boring in the bedroom.
The study, which included 1,000 Americans who have made a complaint regarding the incident, discovered that 84% of those surveyed preferred to have sex in the missionary position with the lights on while wearing socks.  Most people surveyed also said they take part in sexual interaction around once a month with an occasional session added in for special occasions.
The majority of the men surveyed also stated they normally receive oral sex once a year and it normally coincides with their birthday.
73% of women in the survey admitted that they have "tried doggy but felt the position was degrading and did not enjoy it."  100% of those women were considered to be lying.
More on this story as it continues to develop on LaughThenThink.com.